Chelsea Fine Arts - School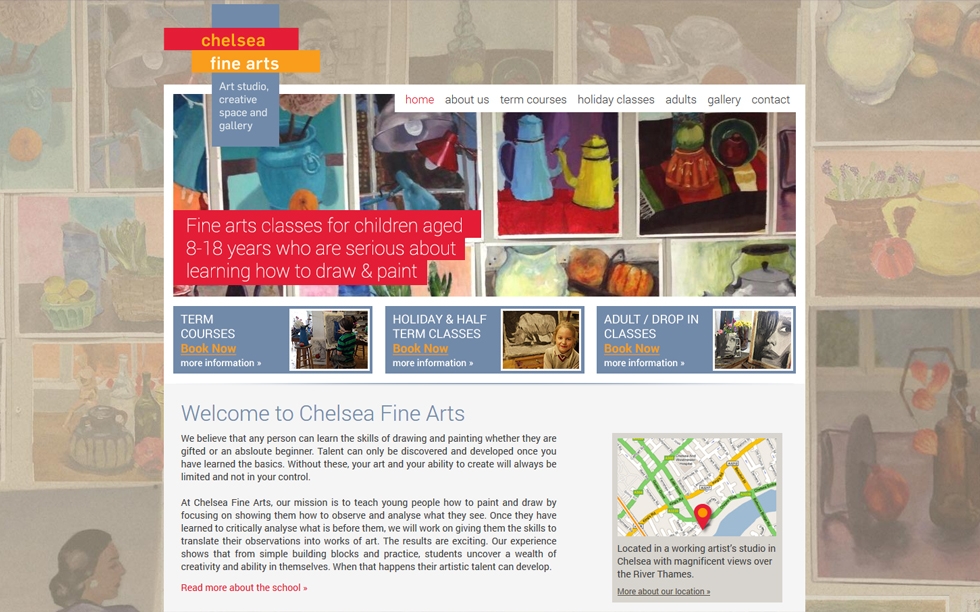 Details
A Fine Arts school for children aged 8-18 located in a working artist's studio in Chelsea with magnificent views over the River Thames.

The new website both aimed to better promote their courses as well as allowing online bookings. The finished solution made the user experience for the parents a breeze when finding and booking a course, allowing online payment with instant course confirmation.

The custom built course booking system automatically sends the confirmation emails, updates the course availability and generates class registers as bookings come in. These functions alongside easy booking management saves Chelsea Fine Arts both time and hassle.
Technologies:
WebsiteOnline Course Bookings
Sector:
Education
Art / Culture
Copyright 2023 SAMTEQ Limited // Company Reg No: SC363726 Registered in Scotland // VAT REG NO: 990 1610 27